About Me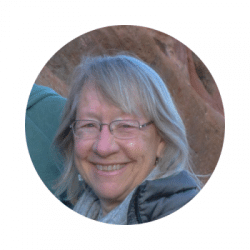 Hi, I'm Beth, collector of recipes, passionate foodie, new grandma, former science teacher, and head blogger at A Meal In Mind. Follow me and my cat Boone for recipes to enjoy on a gluten-free lifestyle.
Don't miss a recipe or tip! Sign up for my Newsletter
Affiliate Disclaimer
A Meal In Mind is a participant in the Amazon Services LLC Associates Program, an affiliate advertising program designed to provide a means for sites to earn advertising fees by advertising and linking to Amazon.com.
Occasionally I feature products I like and trust in my posts. If you click on the product name or image and make a purchase, I may receive a small commission on the sale, at no additional cost to you. This helps my blog keep going, and I thank you.
---
Instagram
Instagram has returned invalid data.
Subscribe to my Newsletter!
---